Check out the Christmas stickers that match these charts!

More Christmas printables: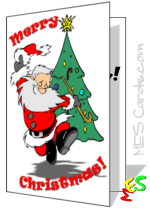 Christmas Cards to print from MES Cards.com! You will find 40+ different styles of printable Christmas cards to choose from. They are 100% customizable and very simple to make! Or print blank cards and write them yourself.
Christmas Award Certificates You will find 14 different Christmas certificates that can also be used as party invitations or "thank you" cards!
Free Printables for Teachers: Christmas flashcards, printable games, crosswords, handouts, worksheets, and word searches
Custom Christmas Worksheets - word searches, dice, bingo, crosswords, board games, writing, reading worksheets, games and more!
Printable Christmas calendars - 15 different designs and all the text is completely customizable!
Christmas Coloring pages: 32 different coloring sheets with Christmas images.
Christmas cards to print - from Print With My Pic.com
Also, Christmas party invites, Christmas calendar templates you can print:
Check out the full Christmas Printables Guide.